Taking purposeful portraits in Marrakech is quite a daunting task. Since Morocco is a Muslim country, most of the people you approach with a camera make it immediately clear that they wouldn't appreciate being photographed. Even when you politely ask upfront, eight out of ten times you are going to get no for an answer. This leaves you with very few options; either sneakily shoot your way through with the speed of a ninja, or simply photograph anything but people. The best way is to keep a respectable distance, patiently awaiting the right moment.
The maze of narrow streets in old Medina is particularly charming.
It's very easy to literally lose your way in the endless labyrinth of the souks. There are thousands of little shops crammed with various merchandise, and sellers competing for your attention, each of them assuring they will give you the best deal. Of course, only after you agree to spend some time haggling – a necessary practice in any Arabian country before money changes hands.
In Morocco, before you even get to the matter of the sale,
you have to coax the owner to sell.
— Tahir Shah
If you walk long enough, you will reach the tiny workshops of the local craftsmen. From workers assembling beautiful stained glass lamps, to textile dyers, leather tanners, and metalsmiths, nearly everything that is being sold in the souks can be traced here.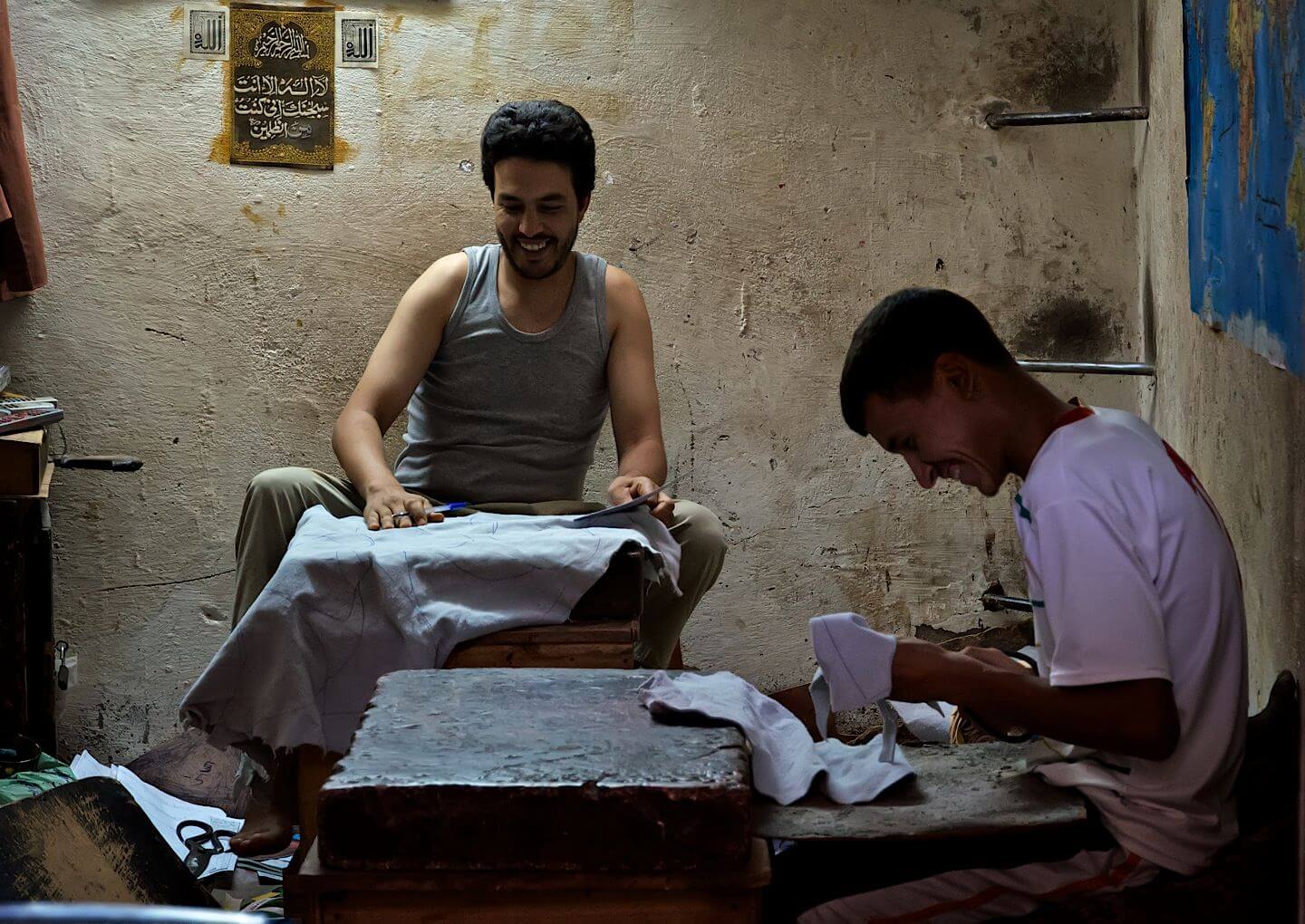 Another sought-after location by many travelers is the house once owned by Yves Saint-Laurent in Jardin Majorelle, also known as YSL Gardens. An exquisitely peaceful place, it will let you forget that you are in the middle of a busy city.
Every day after sunset, the big square Jemaa el-Fnaa gets filled with a great number of food stalls offering a cheap dining opportunities.
Contrary to many articles on the internet mentioning how unsafe and dangerous the city of Marrakech is, my impression is quite the opposite. I consider the city to be very safe and, even when wandering through the quiet streets late at night, didn't encounter any problems.
The overall feel Marrakech gives is of a place where time has stopped, rewarding its visitors with a trip into an unusual forgotten past.